Single Life Annuity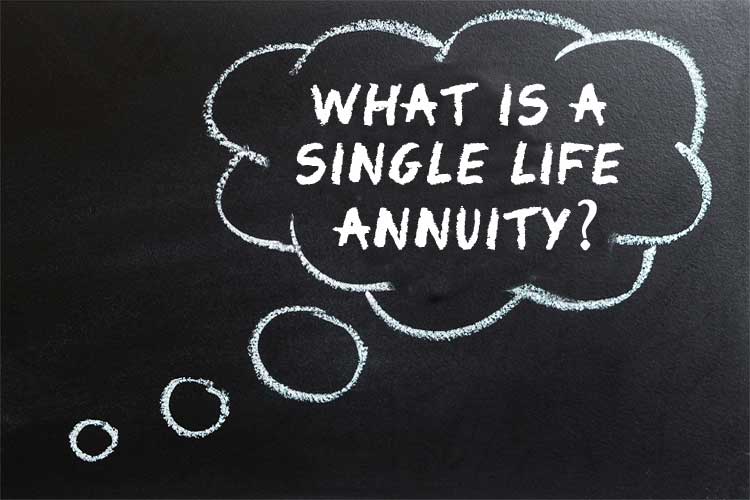 What is a single life annuity?
A single life annuity is an annuity that provides an income as long as the annuitant is living. When the annuitant dies, the contract ceases unless it contains a guarantee period.
Single life annuities are ideal for seniors:
who are concerned about out-living their savings
who want to simplify investment decisions
wish to minimize tax on investment income
With this approach you will be able to draw income from your RRSP savings. Also if you have non-registered savings, you buy a Single Life Annuity on which you will pay less taxes.
What is the guaranteed period option?
For single life annuities, you can select guaranteed payments up to age 90 to ensure a specific minimum amount is paid from the annuity. This will ensure your estate and/or beneficiaries will continue to receive income payments during the guarantee period in the event of your death.
Refund Options
These options guarantee that in the event of the annuitant's death, a beneficiary will receive the difference between the orginal premium and the payments already received. It could be a lump sum or a continuation of the annuity payments if the annuity is non-registered.
And these payments can qualify for the Pension Income Tax Credit.
Pension Income Tax Credit
The interest element of a non-registered annuity, both prescribed and non-prescribed, is eligible for tax credits if the annuitant is 65 years of age or older.
Single life Annuity Quote
Annuity rates vary so much between insurance companies that it's important to shop the annuity market to get the best monthly income. Here is an example of a single life annuity quote from all the companies.
How Can You Compare Annuity Rates?
You can compare annuity rates from our annuity tables by clicking Male single life annuity OR Female single life annuity.