How To Buy An Annuity
Step by Step Guide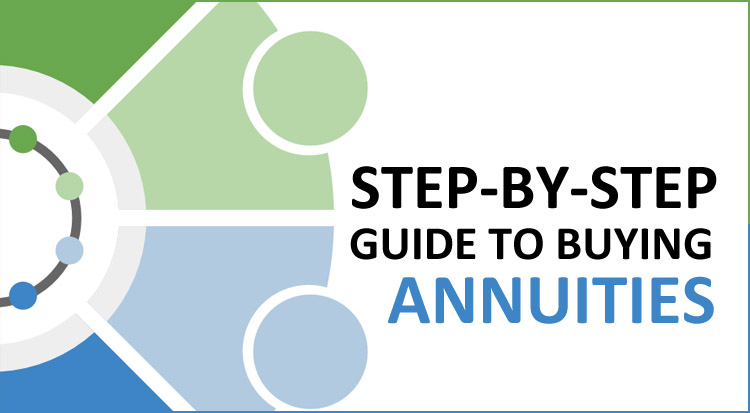 Step-by-Step Guide: How To Buy An Annuity?
We take care of all the necessary paperwork and ensure the annuity policy is promptly delivered to you. Purchasing an annuity is a deeply personal decision. You seek a guaranteed income stream for yourself and your loved ones, and it's crucial to ask the right questions. By adhering to these steps, you can secure an annuity policy that perfectly aligns with your requirements. At Life Annuities.com, we are here to provide the unbiased, professional advice that you are looking for.
Step 1. Get An Annuity Quote
Initiate the process by providing us with your details, enabling us to generate tailored quotes. As you share insights into your personal and family circumstances, we engage in a discussion to guide you towards the most suitable options to consider.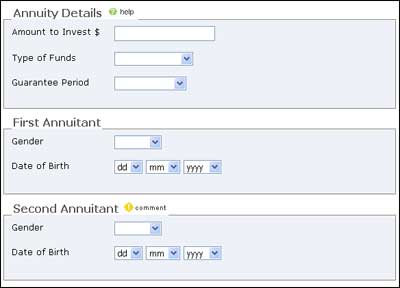 Step 2. Find An independent Annuity Broker
An independent annuity broker represents multiple insurance companies and possesses the expertise to discuss various annuity options. For instance, an individual without dependents may consider an annuity without guarantees, maximizing their income potential. Conversely, a family-oriented individual with a combination of registered and non-registered assets may explore different solutions. If their registered assets, such as an RRSP, in conjunction with government and company pension plans, suffice for income needs, non-registered funds can remain untouched. Otherwise, they might opt for a non-registered annuity with an extended guarantee to potentially provide for inheritance planning.
Reach out to us at Life Annuities.com to speak with an independent annuity broker.
Step 3. Review The Annuity Quote
Discuss the annuity quote with an independent annuity broker. After receiving your annuity quotes we will discuss the best type of annuity for your situation. Perhaps you have considered a single or joint life quote for different guarantee periods.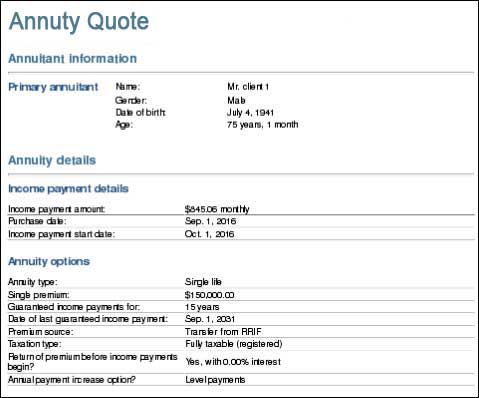 Step 4. Shop The Annuity Market
Next, we contact all of the available insurance companies in Canada to obtain annuity quotes, ensuring that each one is provided with identical information. This step is crucial for conducting a fair and accurate comparison.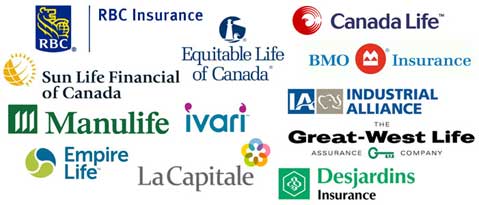 Step 5. Review Your List of Quotes
We then engage in a thorough discussion of the quotes with you. Normally, we obtain quotes where the annuity income payments start immediately as well as quotes where the income payments are delayed a year. This approach enables you to effectively compare the projected incomes, aiding in your decision-making process.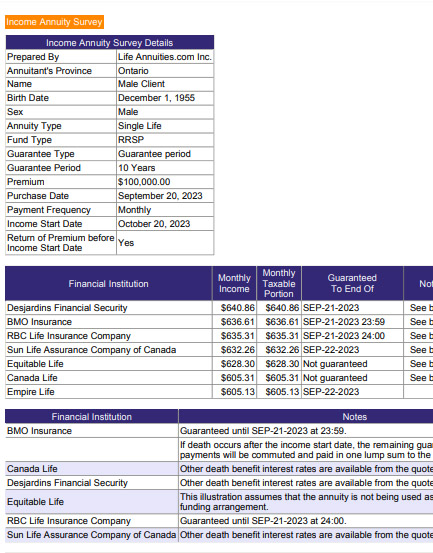 Step 6. General Advice
In essence, we offer comprehensive guidance through discussions about your overall financial situation, your objectives, and your future aspirations. This allows us to provide advice tailored to your specific circumstances and goals.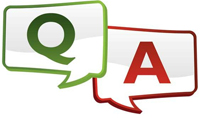 Step 7. Completing The Paperwork
When completing the application, we will need a copy of your ID(s), copy of your last statement for your registered funds and a void cheque to enable the monthly payments. Otherwise, a cheque payable to the chosen insurance company if the funds are non-registered. We can also accept electronic signatures with DocuSign now.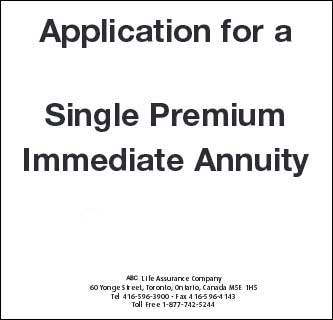 Step 8. Delivery of Your Annuity Policy
Once the annuity has been issued by te insurance company, you'll be provided a policy outlining all of the specific details that you have chosen for your annuity. Once the payments commence, they continue like clockwork. With over 40 years of experience in selling annuities, I have never encountered a situation where payments were not made on time or in an incorrect amount.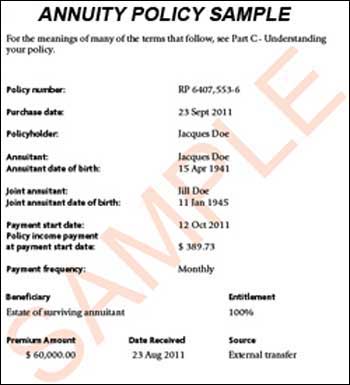 Infographic: How to buy an annuity?
Click here to view an enlarged version of this infographic.
Embed This Image On Your Site (copy code below):