How To Buy An Annuity
Step by Step Guide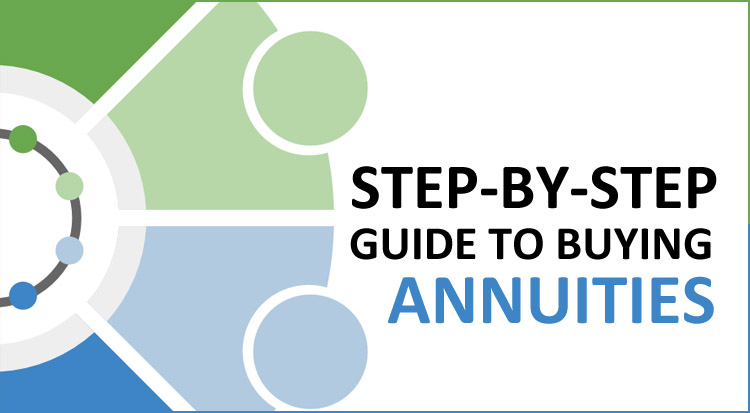 Step-by-Step Guide: How to buy an annuity?
We handle all the paperwork and deliver the policy to you. Buying an annuity is a very personal matter. You want a guaranteed income for yourself and family but need to make sure you are asking all the right questions. If you follow these steps, you should get the annuity policy that fulfills your needs.
Step 1. Get an annuity quote
Your first step is to give us details so quotes can be prepared. After you explain your personal and family situation, we discuss with you the type of options you should consider.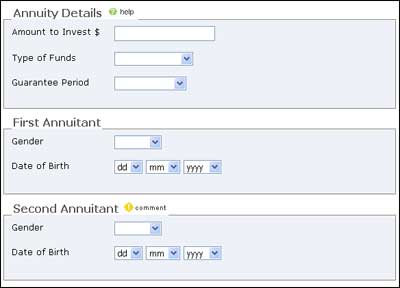 Step 2. Find an independent annuity broker
An independent annuity broker represents more than one company. He can discuss the various annuity options. For example, an annuitant without a partner or children, could consider an annuity without any guarantee which will provide him or her with the highest possible income. Alternatively a family man with both registered and non registered assets might opt for a different solution. If his registered assets such as an RRSP along with a government and a company pension plan, will provide sufficient income, he can leave his non registered funds intact. Otherwise he could take a non registered annuity with a long guarantee to provide a possible inheritance.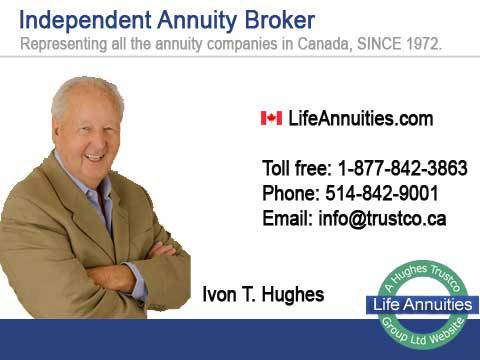 Step 3. Review the annuity quote
Discuss the annuity quote with an independent annuity broker. After receiving your annuity quotes we will discuss the best type of annuity for your situation. Perhaps you have considered a single or joint life quote for different guarantee periods.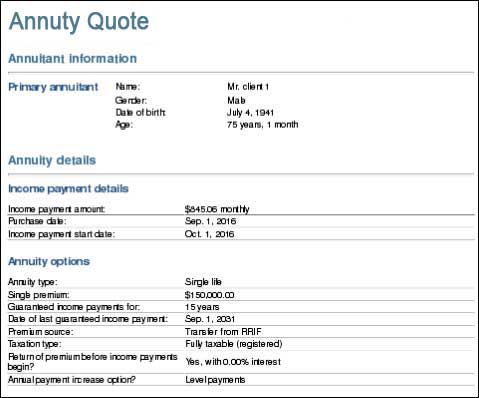 Step 4. Shop the annuity market
We then approach all the companies in Canada for quotes making sure each receives exactly the same information as otherwise you cannot make a fair comparison.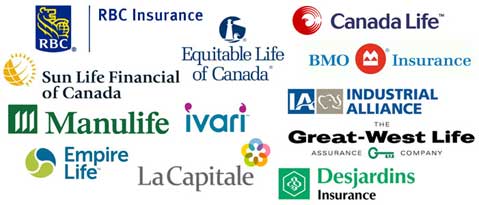 Step 5. Review your list of quotes
We then discuss the quotes with you. Normally we obtain quotes where the income starts immediately and quotes where the income is delayed a year. That way you can compare the incomes to help you make a decision.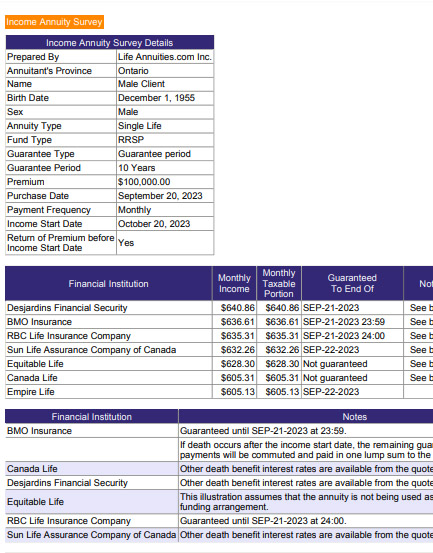 Step 6. General advice
Overall we provide general advice with discussions on the general state of your affairs, what you are trying to accomplish and the future outlook.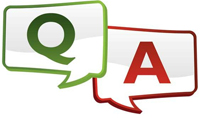 Step 7. Completing the paperwork
At signing, we need copy of your ID(s), copy of the last Statement for registered funds; and a "void " cheque to enable the monthly payments. Otherwise a cheque payable to the chosen insurance company for non registered funds.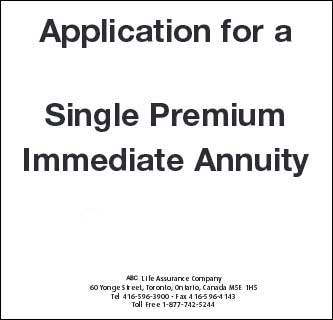 Step 8. Delivery of your annuity policy
You will receive a policy setting out all the details you have supplied and chosen for your annuity.And once the payments commence, they continue like clockwork. In selling annuities for over 40 years, I have yet to see a case where payments were not made on time or in an incorrect amount.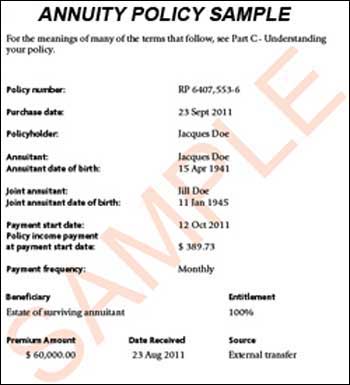 Infographic: How to buy an annuity?
Click here to view an enlarged version of this infographic.
Embed This Image On Your Site (copy code below):