Testimonials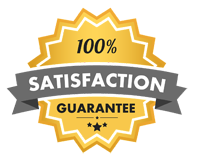 "Payments started without a hassle"
Dear LifeAnnuities team,
Thank you for attending to my application for an annuity. Payments started on October 1 without a hassle.
Best,
Richard R.
Kitchener, Ontario
"Mr. Hughes listened attentively to my requirements, provided straightforward answers to my questions and promptly provided me with an array of quotes to choose from."
For reasons which are unclear to me, some financial institutions offer life annuity rates which are much better than others. So in order to get the best deal it is necessary to enlist the services of a good broker.
The first broker that I dealt with appeared to be primarily interested in selling me products that I didn't want so I consider that I am fortunate to have found Ivon Hughes.
Mr. Hughes listened attentively to my requirements, provided straightforward answers to my questions and promptly provided me with an array of quotes to choose from. I strongly recommend his services to anyone who is considering purchasing an annuity.
P. Kenny
Montreal, Quebec
"Your wide knowledge and considerable expertise were invaluable, and you guided me through the entire process with patience and understanding."
Dear Ivon:
Now that the business of purchasing my annuities is completed, I wanted to write to you and say how pleased I have been to have engaged your first-class services. Your wide knowledge and considerable expertise were invaluable, and you guided me through the entire process with patience and understanding.
I consider myself to have been very fortunate to have found you and your company, and I would not hesitate to recommend you 100% to anyone who is seeking to purchase an annuity.
Best regards
(Dr.) Rodney Symington
London, ON
"Hi Ivon, We received the Policies, and they appear to reflect what we agreed. Thank-you for your efforts on our behalf. Best wishes for 2018, "
J. C.
Stouffville, Ontario
"I am very pleased to have just purchased a Payout Life Annuity through Ivon Hughes at The Hughes Trustco Group Ltd."
This process started for me about five years ago when I had a curiosity and casual interest in life annuities and how they worked. I used newspaper articles and the internet,especially The Hughes Trustco web site. I contacted Ivon and he gave me comparative quotes from different companies with different scenarios for my personal circumstances. I found him to be very helpful and objective with absolutely no pressure for me to buy.
Over the five year period, as my circumstances continued to evolve, I would periodically check in with Ivon, or he would check in with me and he always provided updated quotes with no commitment on my part. Finally, when I determined that an annuity was the best fit for me and my portfolio, I naturally purchased through the person who had assisted me all along. I am comfortable that I made the right decision at the right time, and with the right advisor.
I would recommend Ivon T. Hughes and The Hughes Trustco Group Ltd.
Ann L., Ontario
"In the summer of 2016 I was looking for a company to help plan an annuity."
Found a company on line By the name of The Hughes Trustco Group.
The gentleman's name there was Ivon T. Hughes a tireless worker. Was always there when I phoned to get info. Easy to talk to.
So if you ever need help with Annuity's or RRIF. Give him a call, you won't be sorry.
Mary and Robert
"Ivon and his team have always served me with professionalism and integrity."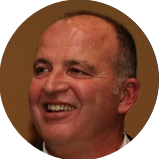 Never too busy to take a call, or answer an email, I respect the way they run their business and serve their clients.
In all my dealings with Hughes Trustco, I have always felt well served and confident that the advice and products recommended were the absolute right choice for me.
Robert Adam
"My valued financial security advisors"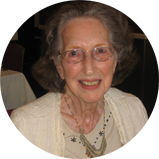 My association with Ivon Hughes and Hughes Trustco goes back 25 years.
Widowed in 2009, I have been relying on them, not only as agents for my insurance annuity policies, but more importantly as my valued financial security advisors.
My heirs, though willing, are not financial experts and will be relieved to be able to turn to Ivon and Hughes Trustco. In arranging annuities has made it possible for me to enjoy lifelong monthly income to add to pensions - Allowing me security and peace of mind.
Without the thoughtful expertise of Hughes Trustco and Ivon, my old age would be far from ideal.
I am enormously grateful to them and him.
Pam Taylor
"I liked working with Ivon."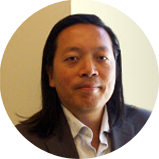 Ivon gave me alternatives at each point to help me reach my goals.If you want the widest choice of products for your portfolio,give him a call.
Anthony Mack
"I started thinking about annuities based on the opinion of a couple of financial commentators that I follow: "
Rob Carrick of the Globe & Mail and Jean Lesperance's blog "How to Invest Online" who both suggest that you should consider Annuities as part of your overall portfolio.
Annuities are a way that my wife and I could have a guaranteed income for life without the stress of the market volatility or the miserable returns available in GICs. A stress free income alternative.
It is a confusing market places with many annuity types and annuity sellers. Going to a knowledgeable broker seemed the best approach. And I am happy to say that Ivon T Hughes of the Hughes Trustco Group at www.lifeannuities.com filled that role perfectly.
Ivon did the shopping around and found the best payout rates for us. He took us step by step through the application process and provided continued support. He patiently answered all of our questions quickly and personally. Buying an annuity for us was a bit of big scary step and it sure helped to have Ivon there to guide us through the process.
David & Faye, Ontario
"In April, 2016, my wife and I purchased a Joint Life annuity with the assistance and guidance of "LifeAnnuities.com - The Hughes Trustco Group Ltd".
Ivon provided quotes from financial institutions and advice which guided us to the optimal insurance product for our needs. All documentation for the transaction was prepared by Ivon.
Regards Linda and John
"Since we were most pleased with your services several years ago, we had the utmost confidence calling you again to help us purchase a joint life annuity."
Thank you for finding us the best possible rate and for handling the paperwork required by the life insurance company. Once again we received our contract and initial payment on time. Once again you helped us achieve our goals while being most pleasant and communicative.
With many thanks and best regards,
Bev and Chris B.
"Mr. Hughes, I would like to thank you very much for helping me place my registered pension plan funds into joint-life retirement annuities. "
I especially appreciate the way you compiled quotes from seven or eight different life insurance companies to show the variations in payouts that are available at a given point in time.
I also appreciate your patience in responding to my requests for different pay-out scenarios, based on different guarantee periods and other first assumptions.
Your fast turn-around time made the decision making process for me and my wife very easy, and having you run interference on our behalf to facilitate the paperwork with the life insurance companies was also enormously helpful.
Yours truly,
Robert from Montreal
"Ivon provided quick, efficient service in helping me purchase several annuities with a portion of my RRSP funds."
He went to bat for me when my bank was very slow in transferring funds from my RRSP. He kept me informed of progress and was always available to answer questions either by phone or e-mail. I would definitely recommend the Hughes Trustco Group to anyone considering purchasing an annuity.
Paula from Ontario
"Ivon was extremely helpful in providing comparative quotes and then efficiently attending to all aspects of setting up my retirement annuities."
I am happy to report that I have just received my initial quarterly payments exactly on schedule.
Ivon was very responsive in answering questions and providing advice. I am more than pleased with the quality of service provided by Ivon and his team and would highly recommend the Hughes Trustco Group to anyone considering annuities.
Allan F. from B.C.
"Thank you so much for making my day, my week, my year!"
(This is a testimonial from a client whom we introduced to our Atlantic Canada broker in October 2014. It speaks to the quality of brokers with whom we work.)
My wife and I are so very pleased with this news. She and I have been agonizing over which policy to accept and what we could afford. Again, you have been so helpful and worked hard on my behalf and we are truely grateful.
J. Pineo
"I approached your company because I found your website well structured, informative and easy to use."
Paul from Ontario
"Very quick responce very good service."
Ken Thompson - P.E.I.
"I used your services few years ago for my mother (annuities) and we were very happy with your services."
Robert from Ottawa
"Ivon was always available and answered all my questions accurately and patiently."
Several months ago, I engaged Ivon Hughes of the Hughes Trustco Group to explore annuities for myself and my wife.
As I intended to use both registered (RRSP) money and non-registered monies, Ivon explained to me that different tax rules applied. As this would obviously affect my after-tax income, it helped me make some strategiic decisions. And one important idea he gave me was to split the capital to take advantage of the 100 % insurance coverage available which guarantees the payments.
We had a lot of problems with the bank that held the RRSP funds which was using technical excuses to retain the capital In fact it took over 7 weeks for the transfer and exceeded the 45 days guarantee of income that I had in place.
However, Ivon overcame that problem and took care of the transfer fees. In the meantime, I was constantly updated with quotes to make sure I got the best rate for all my funds.The non registered policies were issued quickly.
Ivon was always available and answered all my questions accurately and patiently. If you are thinking of buying an annuity, he is your man.
Louis from Ontario
"It was not easy to trust someone with our life savings, but we are glad we trusted Ivon."
My wife and I wish to express our appreciation for the excellent advice and service we received from Mr. Ivon Hughes.
A year ago we sold our house and purchased annuities with the proceeds. It is not without trepidation that we converted most of our savings into a pension plan. But as a result our monthly income was more than doubled. We will receive that income until we are both deceased and even if we both died tomorrow the payments would still continue for the next 19 years. 100 % of the original amount will have been paid back to us in 20 years. A minimum return of 3% would be required, year after year, to earn the same monthly income over the next 30 years, and unlike an annuity, the full amount of interest on the capital would be taxable.
The Lifeannuities.com web site is the best one I have found for getting approximate annuity rates, and when I requested quotations, they were provided promptly, over the phone or the next day. I can not say the same for the Insurance agents I consulted directly.
With Mr. Hughes we were able to purchase annuities from three different companies in order to minimize the risks and to optimize our income.
It was not easy to trust someone with our life savings, but we are glad we trusted Ivon.
Thank you Ivon
Fernand and Thérèse V. Toronto, Ontario
"Purchasing our first annuity"
We would like to thank you for the help and counsel you provided in purchasing our first annuity. We plan to continue to use your services as we proceed to build our annuity portfolio with periodic annuity purchases over the next several years.
Deborah & David F. from Sharon, Ontario
"Very simple on prompt information and answers"
Purchasing an annuity is the first and only experience I've had with The Hughes Trustco Group, and it was a very simple on prompt information and answers to my questions by e-mail, telephone, so yes a very positive experience and I would not hesitate to recommend Mr. Hughes and his company.
Catherine D. from Picton, Ontario
"Thank you Mr Hughes for all your assistance in securing the best annuity rate for me, and for your diligence in coordinating the transfer of my pension". 
Your persistence in dealing with all the parties involved was greatly appreciated, and it was a relief to know that you were handling the myriad of paperwork on my behalf.
egards,
Kathryn K.
"Kudos to you for having set up satisfactorily the Annuity Program which you have proposed, and was subsequently accepted by myself."
I am of the opinion that this Annuity will satisfy my needs for the foreseeable. It was in large measure thanks to the three successful RRIFs that you set up for me over 20 yrs ago that I felt reassured that your annuity plan would satisfy my needs once again.
I thank you for the time and effort you spent in bringing this deal to fruition as promised.
Best regards,
Donald Mooney
"I was very pleased with the friendly service and highly recommend Ivon and Lifeannuities.com"
Having recently turned 71, I faced the need to decide what to do with the funds in my RRSP and decided to put a substantial portion into a life annuity to provide a guaranteed income for me and my wife during our retirement years.
I searched the Internet, and found LifeAnnuities.com. After I checked with two of the 12 life insurance companies LifeAnnuities claimed to represent to be sure everything was as represented on the website, I completed the form available there.
Ivon Hughes called shortly thereafter and discussed with me the various types of annuities and ways to maximize income from investment in an annuity. He then compared the rates of return offered by different insurance companies for the type of coverage I was seeking.
All arrangements were completed by phone, fax, email and post, making my life easy.  When the insurance company made an error in their request for funds from the bank holding my RRSP, Ivon helped to straighten things out quickly and efficiently.
I was very pleased with the friendly service and highly recommend Ivon and Lifeannuities.com for planning and instituting an annuity.
B. from Hamilton.
"Mr. Hughes, Thank you for the work that you have done on the annuity quotations."
You responded very quickly. During our discussions, you displayed a high level of knowledge of the various income options available to investors and you provided clear and incisive commentary on the state of the market and the products available.
Ross, Ontario
"Thank you, Ivon, for your quick and forthright response."
I appreciate all your recent efforts and those of ten years ago in meeting my particular insurance needs. 
I wish you well.
Regards,
Terry, Ontario
"The rates you obtained for us were better than we had hoped"
Thank you for all of your hard work securing our LIRA and RRSP joint annuities.
It seems that there are not many financial advisors who are interested in helping their clients purchase annuities, so we consider ourselves to be very lucky in having found you and your website.
The rates you obtained for us were better than we had hoped. We especially appreciated the way you provided choices and kept us informed by phone and by email. You were able to help us achieve our goals while being most pleasant and communicative.
With sincere thanks, C and B Saint John, NB
"Outstanding service and counsel"
For the past two years Mr. Ivon Hughes has provided me with outstanding service and counsel in helping to identify and obtain the appropriate type and amount of life insurance to suit my financial needs and family circumstances. His professional, courteous demeanor, and breadth of insurance knowledge has made him a pleasure to deal with. I recommend him to you for your insurance requirements.
T. Finkel, Ontario,Canada
"Originally I had my doubts, but Mr. Hughes has done a great job!"
I would like to thank Mr. Hughes for providing great service. He found us the best price for our insurance needs. Originally, I had doubts about working with a life insurance agency so far from us, but Mr. Hughes has done a great job!
R & S Vine, British Columbia, Canada
Disability Income Protection
As an independent working woman, I realized in June 2003 that I better get a guarantee that my income would continue if I became disabled. I contacted Ivon who shopped the market (I have enough of my own shopping to do) for the best disability insurance quote and who got me a great policy at a great price. Now I know I have tax free income and if you, the reader, are not protecting your most valuable asset, your income, you should do something about it."
Margot Daley,
Ontario, Canada
Disability Income
For some time I had been looking for a good broker to guide me through the jungle of life insurance and most particularly, a disability insurance quote. Somehow I landed on Ivon's site, uncertain of what questions to ask and what was involved. Ivon supplied various types of disability insurance quotes from different companies until we agreed on the type of policy I needed. Now that I have a monthly income secure, and tax-free too, I do not have to be concerned if I become unable to work. I fully recommend his services.
T.W.,
Ontario, Canada
Life Insurance
Hi Ivon. I know you have tried to call. I have been away lately. Just to keep you posted I am negotiating with a potential employer. Now that I am better armed with info on life insurance, I am making sure that they include it in the final offer. If everything plays out the way it should I will not be needing any supplemental insurance for the time being. Should I need anything in the future I will be sure to contact you. Appreciated your help and honesty.
P. Lanthier
Investment Client
I have known Ivon Hughes for about 20 years. He arranged a portfolio for me in annuities. Our relationship has been a wonderful one. Mr. Hughes is a straight shooter and knows his business.
Dr. M.A. Gold, Jewish General Hospital,
Quebec, Canada
Happy Life Insurance Client
I have been dealing with Ivon Hughes at Hughes Trustco Group since 1989 for all of my family's insurance requirements.
What convinced me to deal with Hughes Trustco initially was the attention paid to every detail as well as the manner in which I was able to view the rates of many insurance companies and then make a decision on the best value for my dollar.
I am pleased to say that 15 years later, my insurance needs are still met with the same interest and attention as they were in 1989!
I have attached the first page of a sample quote from 1990 to show that he provides all the quotes from all the companies in order to make a decision.
Lindsay Riddell,
Quebec, Canada
Investment Client
To whom it may concern,
It is my pleasure to furnish this letter of reference in favour of Mr. Ivon T. Hughes.
My acquaintanceship with Mr. Hughes began in 1991, at which time he asked me to set up his office with current computer technology. My association with Mr. Hughes and his company, Hughes Trustco was and continues to be a pleasurable one.
In the period of 1991 to date, I subsequently became a client to Mr. Hughes and Hughes Trustco. I placed several investments with him, and now in my retirement, I can report that he was able to invest wisely on my behalf. It is worth noting also, that Mr. Hughes intervened on my behalf of a particularly difficult investment I had made prior to our association, and one involving a liquidated investment company. While the issue remains to be satisfactorily resolved, Mr. Hughes nonetheless contributes to moving it forward, and for which I am most grateful.
In summary then Madam or Sir, I can state that my association with Mr. Hughes and his company, Hughes Trustco, has be most satisfactory both as a supplier of services and as a client.
If I can be of any further service, please feel free to call upon me."
- Gordon A. Clark,
Quebec, Canada
Life Insurance and Critical Illness
I met Ivon a couple of years ago when he presented me with term life insurance quotes from different companies for our partnership insurance. I examined various proposals and decided to buy 4 term life insurance policies that suited us best.
However, I was unable to buy a critical illness policy which is very important to protect your income, as I was resident in the USA. Now that I have returned, I am applying for a critical illness policy so that in the event of a major illness, I will receive a lump sum payment. This gives me peace of mind as my family is protected by a cash payment if I live or the term life insurance payout if I die.
Wes Ramage,
Cornwall, Ontario, Canada
Critical Illness Client
As I have a family and an income to protect, I needed to find coverage which was well affordable and comprehensive.
Because of the low cost, Ivon recommended term life insurance and supplied me with quotes from all the carriers. And he did the same for my critical illness policy, explaining in detail the different terms and prices.
I purchased the critical illness policy to protect my income and my family in the event of sickness. In addition, the term life insurance policy protects my family if I should die. I fully recommend Ivon to anyone seeking independent life insurance advice.
M. Hebert,
Quebec City, Quebec, Canada
Life Insurance and Critical Illness
As the President of Clearstone Group, I requested through Ivon's website term life insurance quotes for our partnership agreement. He supplied us with quotes from all the carriers from which we chose Canada Life to protect our families. It was a simple and easy procedure. Then to back up that policy, we took critical illness policies to pay us a lump sum in the event of a major sickness and so that the company could continue its work without having to support a partner who could no longer contribute. Now we intend to apply for health insurance. Overall, let me say that I am more than happy with Ivon's work and I recommend him as a broker who supplies you with the information you need.
Frank Famularo - President,The Clearstone Group
Montreal, Quebec
Life Insurance and Critical Illness
As a partner in a major business, I was introduced to Ivon through the internet as someone who would deal with us fairly and simplify the mysteries of term life insurance and critical illness insurance.
Subsequently, I have purchased both term life insurance and critical illness insurance and am well satisfied with how our business has been handled. Dealing with Ivon has saved the company money because of his ability to answer questions about what coverage precisely was needed.
If you don't have critical illness to protect your income and term life insurance to protect your family, I suggest you get it now.
Robert Duffy,
Montreal, Quebec, Canada
Google Business Reviews