Assuris
Non-profit organization under Canadian federal regulation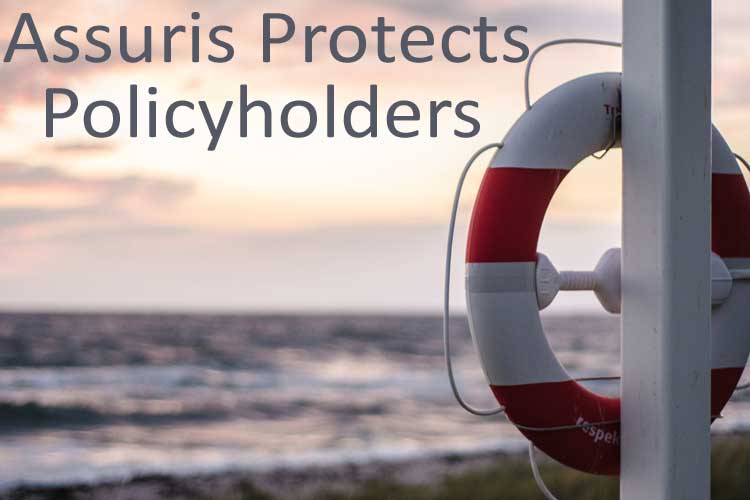 Who is Assuris?
Assuris Protects your annuity policy in the event that your insurance company fails.
Founded in 1990, Assuris is a not-for-profit organization that protects Canadian policyholders in the event that their life insurance company should fail.
What if the life insurance company fails?
Your annuity is protected by Assuris (formily known as CompCorp), in case of the failure of the insurance company underwriting your annuity. If your life insurance company fails, your Payout Annuity policy will be transferred to a solvent company.
What are the protection limits?
Your income is 100% protected up to $2000 per month with each insurance company. If your income exceeds $2000 per month, the protection is limited to 85%.
Is there separate coverage for registered and non-registered annuities with the same company?
Yes, you can invest both registered and non-registered money receiving up to $2000 a month income and be fully covered under each contract.
Can registered and non-registered money be combined in an annuity?
No, an annuity is either registered or non-registered.
I have a LIRA and an RRSP. Will each be covered up to $2000 a month with 1 insurance company?
No, LIRA and RRSP monies are treated as registered funds and are lumped together for $2000 a month insurance coverage.
Will an insurance company issue a single contract, combining the LIRA and the RRSP?
No, they are subject to their own rules and regulations and cannot be combined into 1 insurance contract.
Can a LIRA and a RPP be combined?
No, same problem as above.
What about a LIRA and a LIF?
That depends on the lock-in legislation used for each amount.
What if the annuity amount exceeds $2,000 per month?
If the amount of your annuity would exceed the limits of coverage, you could consider splitting your purchase over more than one insurance company.
Does LifeAnnuities.com deal with members of Assuris?
Yes, all our annuity policies come from member companies of Assuris.
Which Insurance companies are members of Assuris?
All life insurance companies authorized to sell in Canada are required, by the federal, provincial and territorial regulators, to become members of Assuris.
Click here complete list of member companies.