Getting Started With RRIF's
Registered Retirement Income Funds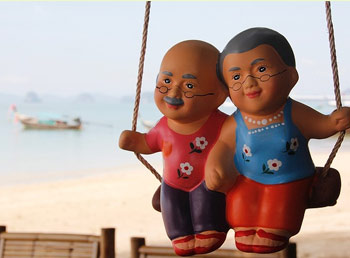 RRIF's are just one component in a secure and successful retirement plan.
Receiving your minimum RRIF withdrawal rate, based on your age is a great start, but it's just the beginning. RRIF's are just one component in a secure and successful retirement plan.
Our exclusive RRIF Retirement Guide will help you and your family make informed decisions on all aspects of your financial security in retirement, and help you answer these critical questions:
Critical Questions
How to ensure your income lasts not only for your entire lifetime, but also as long as your spouse lives, as well?
How to eliminate stock market risk from your portfolio?
How to control inflation risk?
How to eliminate inflation risk?
When to begin taking withdrawals?
What happens when you withdraw more than the minimum?
How to maximize guaranteed income using annuities?
How to take advantage of the Pension Income Tax Credit if you are age 65 or older?
How to ensure a financial legacy for your loved ones after you are gone?
How to shelter your wealth from income taxes while it grows?
How to use a Tax-Free Savings Account to shelter earnings on income you don't need immediately from taxes?
How to convert your RRSP or existing RRIF funds to an annuity?
What to do with inherited registered funds?
How to ensure you make the minimum required withdrawals?
Whether and when it makes sense to convert funds to an annuity?
What to do with non-registered funds as you enter your retirement years?
How to integrate Life Income Funds (LIFs), Locked-in Retirement Income Funds (LIRIF's) and Restricted Life Income Funds (RLIFs) into your retirement plan?
What are the benefits of annuities?
What are the benefits of RRIFs and other tax-advantaged savings vehicles?
Why it's important to work with a qualified advisor?
Obviously, many of these questions can only be answered with specific knowledge of your own individual financial situation, objectives, time horizon and tolerance for risk. But between our exclusive RRIF retirement guide and our experienced financial professionals who can help customize the information in it to your individual situation, you'll receive complete answers to these questions and many more.
Just fill out the online form, and we'll be in touch right away. Meanwhile, you will receive our RRIF Retirement Guide absolutely free.