Should I Annuitize To Prepare For My Retirement?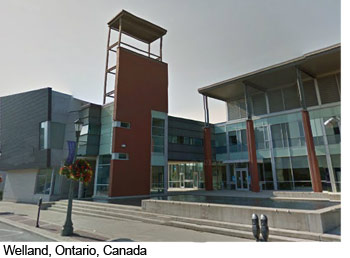 Rick from Welland, Ontario
My name is Rick and I have been a letter carrier for almost 35 years now, and am getting tired of working. I started the job at the tender age of 18 in the city of Welland, Ontario, and stuck with it right up till today. The time has come when my body and brain no longer have the energy or drive to get up every day, and brave the elements. The old bones just cannot take it much longer, and I no longer have the ambition to continue. The fun of working is gone, and it is more of a chore now than anything. My time could be better spent with my family and future grandchildren, which are finally on the way.
Family
My immediate family consists of two sons and my wife. My oldest son, Michael, is now 30 and is employed as an accountant, and my younger son, Wade, 27, went to teachers college. He currently works in a comic book store while he is desperately searching for a teaching position is Southern Ontario, where any job is scarce. He is dying to move out on his own, but is unable to financially afford it until a teaching job comes along. So he lives with myself and my wife, Stella, who is 54 years old, the same age as me. She is employed as a secretary at a forklift production shop here in Welland.
Financial Status
We currently live on both my wife's and my wage, but if I retire, that number is going to drop drastically. We bought a new house a few years ago and still have a mortgage, and we would still like to help our kids out as much as possible, because in the Niagara Region, there are practically no factory or any other substantial jobs left. My oldest son Michael is married and he and his wife are expecting their first child in about 6 months, while Wade is waiting for a permanent job before getting married to his girlfriend.
Related: Purchasing an Annuity for Retirement for Memories of Apple Pie à la Mode
Health And Hopes
My health is OK as is my wife's, but we both need prescription glasses, and have the aches and pains of everybody else who has worked hard their whole lives. In general, the family is happy and healthy though. We would like this to continue, and a steady income is required to do that. You never know when something bad may arise, affecting you or one of your loved ones. Our hopes are to have our kids and their future children comfortable in their own homes, and to have a bunch of little screaming grandchildren running around. Before we get too old to enjoy traveling or before something bad happens to either one of us, my wife and I would love to travel and see some of the world. After all, what is the point of working hard your whole life and not being able to enjoy your later years. We would love to see places and visit places we have always dreamed about. But once again, money comes into play. To be able to do all the things we want to, a reliable income must be maintained. Just because we retire does not mean the bills will stop coming, the mortgage will suddenly disappear, and the entire family will stay healthy. Life is too short and unpredictable, so we need a plan.
Is Annuitization A Good Option For Me?
One option my banker told me about was buying an annuity. He described it to me as 'flipping a switch', where you begin taking money from the insurance company and they start paying you income on a regular basis. You are the one who chooses how the payments should be structured, and it all depends on your situation. Everyone's situation is unique, so you need to make sure you choose the right option for you. If you have no family, then your choices would be different than someone like myself who has a family, one that will be growing soon. There are also several different ways to annuitize.
Types Of Annuities
If you decide to annuitize, there are two types of payments to choose from.
Life - With a life annuity, you turn in a certain sum of money for a guaranteed flow of income. Life annuities may provide a fixed flow of income, depending on what kind you buy. Buyers of a life annuity are looking for guaranteed income and want the peace of mind of knowing the income will be coming in till the day they die.
Deferred - In this type, you deposit your cash with an insurance company and allow it to accumulate until the date stated in your contract. A fixed deferred annuity is guaranteed by the insurer.
Types Of Annuitization Payments
When you annuitize, you dictate to the insurance company to start paying you, and you dictate the payment structure. There are four main types of payments.
Lifetime Payments
Life With Period Certain
Joint And Last Survivor
Period Certain
If you decide to annuitize, the best option is the one that suits you best. If you're only taking care of yourself, the lifetime payment option is probably the best one. If, like myself, you have a family counting on you, you would be better off looking at the other options. Once you decide to annuitize, the decision is final, because the insurance company has to do certain things on their end to make sure you get your payments. So when you choose, choose your option wisely.
In any case, you should seek the help of a professional. Annuitization may be right for you, or it might not be. It guarantees you a steady income, but you should ask the advice of a financial specialist before committing yourself to something you may or may not need.