Retirement Planning Tips
By Judy in Burlington, Ontario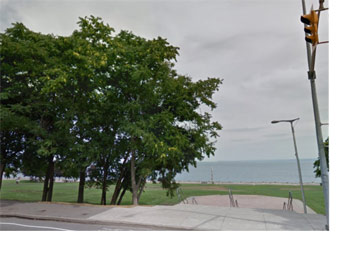 Judy's Story
My name is Judy T. and I am 58 years old. I live in Burlington, Ontario and have been married for about 22 years but my husband always insists its 25, if you include the 3 years of dating. My husband, already retired a few years back, and has now turned to being an farmer who grows a few organic fruits and vegetables in our small backyard and sells them at a local market.
We have three children, two boys and a girl, and so far I have four beautiful grand-children. I am extremely grateful for having such a nice family, however there are a few family problems worth noting. You see two years ago one of my sons' was having a bit of financial trouble and had to move into our home, together with this wife and two children. At first we thought it would be just for a few months till they got back on their feet but the situation is now turning into a nightmare as my husband and I have to work much harder to take care of all the bills and extra expenses.
This family situation is now affecting our financial situation as we now have to cover our cost of living and other requirements, as well as those for our son, his wife and two children. On top of this we are also struggling with our own health bills which include bills for cataract surgeries, and arthritis and high blood pressure medicine, as well as dental and other health care needs for the kids. The situation is even made worse by the fact that my son and his wife are reluctant in looking for jobs which has caused tension in the family. My husband and I miss our privacy and the financial freedom we had just started enjoying.
I always hoped that once our children were out of the house and financially stable enough, we could work for a few years, save a bit more and finally do something for ourselves. For most of our lives we worked very hard and in all our years together my husband and I never got the chance to travel, be adventurous and enjoy ourselves. A great dream of ours is that we could be able to go on a world-wide cruise, travel to exotic countries and get to enjoy some of our life's savings.
I've been working in the health care industry for about 15 years and have been earning close to $43,000 (pre-tax) for the last five years. Over the years we have managed to build quite a substantial savings nest, completed mortgage payments on our home just and have a small but powerful portfolio of shares and bonds. In addition to these we also have separate retirement pension plans; I will be able to receive my payments in a few years while my husband has already started to receive his payments. However with the new financial obligations we have to tap into our savings nest and used some of my husband's pension funds to ease the burden.
Our Retirement Plan
For sometime my husband and I realized that our retirement plan was not going as well as we thought it was. Finally we decided to do something about it and did the following to get us back on the right track to retirement;
Get Your Affairs in Order

As much as we love our son and his wife we have no intention of taking care of them for the rest of our lives. Although it involved a lot of heartache and anger we gave our son and his wife an ultimatum, either get a job or move out. Honestly we had done our part in raising him and helping through his financial problematic phase. We were stern about this issue and it eventually worked. My son got a job as a technician and his wife is now working as a part time waitress and is in college. I am extremely proud of them since they moved out and are now capable of supporting themselves. However we still do pay occasional bills.

Reassessment of retirement funds

We got a professional to calculate the amount of retirement funds we needed for enjoying our retirement life such as cruises and the anticipated growth of these funds. Now that we have no extra mouths to feed, we decided to save my husband's pension funds and manage to survive on my salary and my husband's organic farm produce money.

Investments

One way of building a great retirement plan is ensuring that you have a diversified wealth portfolio which includes investment in shares and bonds, property, land and businesses. We already have our own home which has no mortgage. We also had a small portfolio of shares and bonds which we decided to expand with the purchase of a few more potentially profitable and safe investments. This ensures that we have enough money to fall back on should we ever need it and can be a source of extra income.

Settle debts

A great hindrance to having a great retirement pension plan is not settling all debts that you may have. We had a few debts from our sons stay with his family. We have managed to slowly pay off these debts with a strict financial budget and borrowing from our savings. Once we settled all the debts my husband and I developed a monthly budget which helps us plan our finances, avoid waste and gives us more money to save for our special dream.
By saving more we are now rebuilding our savings nest again in order to give us a better retirement, as well as more money to spend and enjoy during our planned travel destinations.