Superman Creators Siegel and Shuster Also Had An Annuity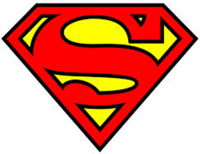 Henry Cavill is set to play Superman in the new movie out June 14th. But did you know that the original creators of Superman Jerry Siegel and Joe Shusterhad had an annuity?
Jerry Siegel was the American co-creator of Superman and Joe Shuster was the Canadian-American comic book artist. They were both given $94,000, roughly $1M in today's money, if they agreed stop their Detective Comics' copyright claim.
However in 1975 Jerry Siegel heard that Dc Comics and Warner Bros were preparing to make a live feature film written by Mario Puzo, who also wrote the Godfather. Siegel issued a press release "A Curse On The Superman Movie!" Hope that the whole world would not see the movie. Under public pressure, DC Comics gave them each a $20,000 a year annuity that was later increased to $30,000.
Obviously Siegel and Shuster should have negotiated a better deal in the first place.
Superman is now 75 years old celebrating his birthday on April 18, 2013. Now that he has a new movie out, we believe even The Man of Steel should buy an annuity in case he can't make another one.