Pros & Cons of Life Annuities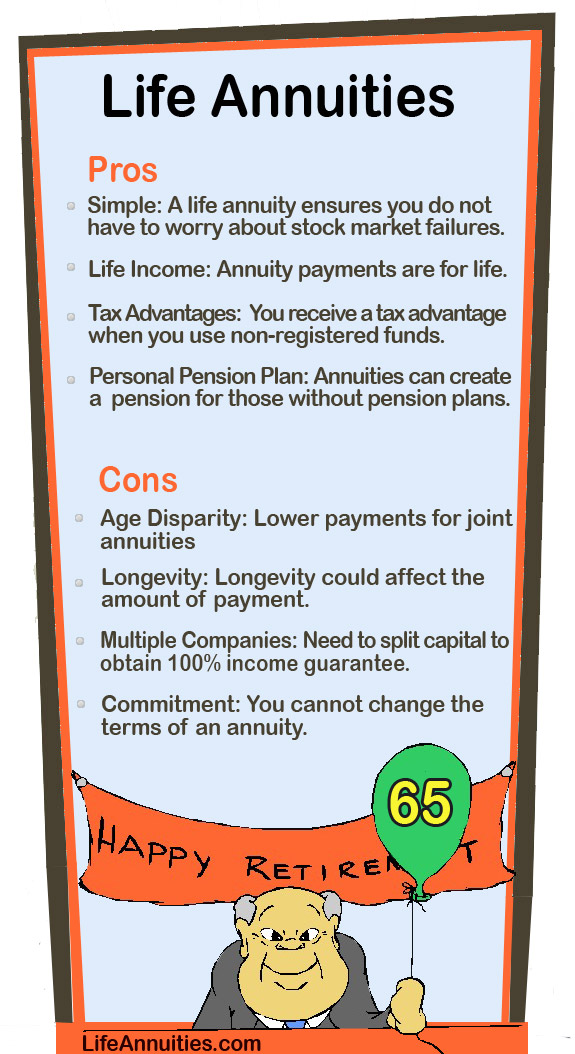 The Pros of Annuities
Simple

A life annuity ensures you do not have to worry about stock market failures.

Life Income

Annuity payments are for life.

Tax Advantages

You receive a tax advantage when you use non-registered funds.

Personal Pension Plan

Annuities can create a pension for those without pension plans.
The Cons of Annuities
Age Disparity

Lower payments for joint annuities.

Longevity

Longevity could affect the amount of payment.

Multiple Companies

Need to split capital to obtain 100% income guarantee.

Commmitment

You cannot change the terms of annuity.