Annuity Comparison Table For Registered Funds
Comparing registered annuity rates from 2013, 2012 and 2011.
Click here to view > Annuity Comparison Tables for Non-Registered Funds
The Tables below show the monthly incomes for annuity rates based on a premium of $100,000. Income starts in 1 month.
Canadian Annuity rates as of Jan 1, 2013.
2013 Male Annuity Rates (registered)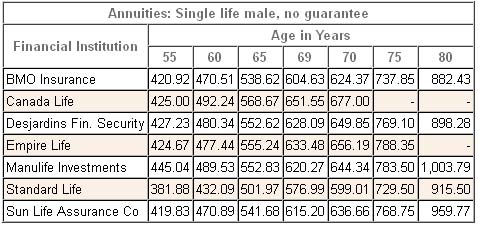 2013 Female Annuity Rates (registered)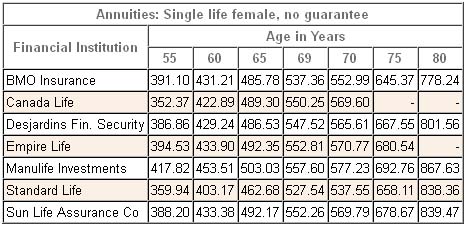 2013 Joint Annuity Rates (registered)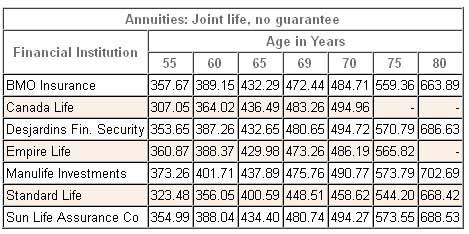 2012 Male Annuity Rates (registered)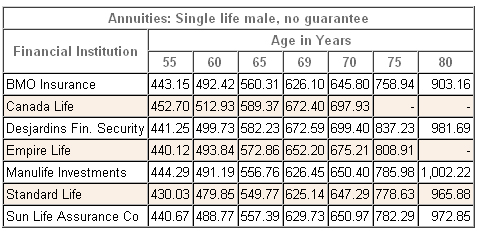 2012 Female Annuity Rates (registered)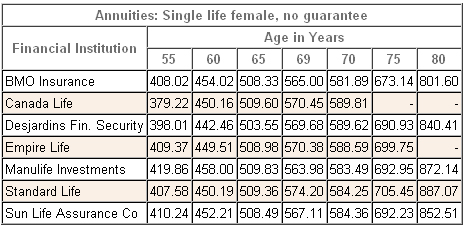 2012 Joint Annuity Rates (registered)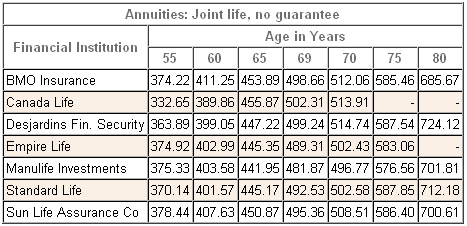 2011 Male Annuity Rates (registered)

2011 Female Annuity Rates (registered)

2011 Joint Annuity Rates (registered)