An Annuity Comparison Table Helps A Toronto Couple Find The Best Annuity Rates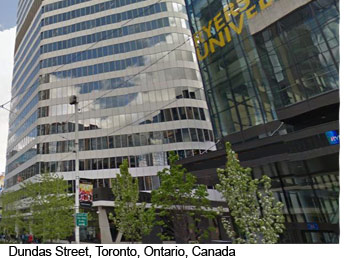 Life Annuity Comparison Table
As the population ages across Canada, it is no secret that saving for one's retirement will become a diverse process requiring great attention to detail. For instance, many seniors are thinking about a life annuity to help secure their retirement needs and dreams. They know a life annuity comparison table will help to make sure they receive the highest income for their retirement savings.
Details: joint life, RRSP, $100,000 premium, with no guarantee period option.
Company
Age of Prime and Joint Annuitants
55
60
65
69
70
75
80
BMO Insurance
448.86
495.28
560.42
626.23
645.93
761.77
900.84
Canada Life
460.54
518.71
578.31
637.18
673.16
0.00
0.00
Desjardins Fin.
453.84
506.37
578.10
653.09
674.73
793.18
920.57
Empire Life
465.97
510.58
571.71
636.27
654.74
763.11
0.00
Great-West Life
460.54
518.71
578.31
637.18
673.16
0.00
0.00
London Life
460.54
518.71
578.31
637.18
673.16
0.00
0.00
Manulife
440.35
487.77
553.36
621.20
644.86
777.02
1,003.24
RBC Insurance
441.30
496.06
570.24
646.93
668.60
802.57
996.22
Standard Life
448.98
496.76
563.96
636.36
657.61
728.03
881.29
Sun Life
439.13
495.66
571.13
646.76
668.46
799.92
986.76
Canadian couple retires
Daniel and Rose Parsons are wondering what ages 70 to 90 are going to be like when it comes to their quality of life as retirees in Toronto. The couple, now ages 56 and 57, are newly retired teachers with a goal of helping their four grand children by putting a nest egg away for their college education. While Rose has a serious heart condition, they are fortunate to have "a bit of savings set aside," says husband Daniel."
Retirement parachute advice
As many Canadians transition from wage-and-salary employment into retirement or moving to an assisted living facility, there is the clear and present issue of how to pay for the growing number of people who are living longer lives. Daniel Parsons is worried. "I worry about who will care for my Rose if I'm gone first," he says during a visit with his life annuities advisor at a local Toronto insurance company. The annuity professional offers a free annuity quote instantly, while pointing out annuity rates from other companies are available.
Both Daniel and Rose Parsons are savvy business people after both of them taught math and science respectively in local Toronto schools. "The one thing I told my students back in the day was to save, save and save for their retirement years. Now, thanks to a choice of either RRIF's or life annuities, both my husband and I will be more financially secure in our retirement years." For example, the couple used a life annuities calculator to figure out the approximate amount of monthly income they will receive in return for their selected investment.
Insurance company assistance
The insurance company counselor explained that the investment is also called the "premium" because it is the purchase amount that is paid to the insurance company. For the Parsons, they are fortunate to have done business with the same insurance company since they were married back in the 1970s. "We have recommended our insurance company to family and friends who also want to take advantage of life annuities," explained Rose Parsons with a smile on her face.
In turn, the counselor explained that a quick calculation would reveal what investment or premium is needed in order for the couple to receive the specific monthly income they are requesting. "We need funds for both our needs, and to support our desire to sock some money away for our grandchildren's education. We are satisfied that the premium we will pay now will help us down the road when we really need this life annuity," said Daniel Parsons, who has called Toronto home for the past five decades.
Annuities help retirement planning
While both Daniel and Rose Parsons were initially interested in an life annuity for their future years - when they will need some extra financial assistance for their retirement - they both realized that something like "guaranteed retirement revenue" might be just another buzz phrase marketed by retirement experts. However, they were pleasantly surprised to learn that the Canadian government and their local financial planners and insurance company brokers, all viewed life annuities as a safe and sound investment strategy for their futures.
Life annuities can fit into all senior retirement plans in Canada because this type of revenue includes:
A proven and safe method for having a conventional and defined benefit pension with assured income offered by a "life annuity."
A retirement plan that offers regular funds on a month-to-month basis for life in exchange for payments made now to an insurance company of your choice.
There is no danger of outliving your retirement funds, because insurance professionals can explain how a single premium life annuity is a good and legal plan for insuring seniors against the so-called longevity risk.
In general, the appeal of life annuities - for the Parsons and many other retirees throughout Canada - is linked to the view that this way of saving for retirement is a great way to ensure that one's living expenses can really be provided during the retirement years. Moreover, the couple used a handy annuities retirement calculator - that is featured online at top annuity and insurance company websites throughout Canada - to sort out what they need to save, and how they can be assured of income for life.
Annuity returns are money in the bank
There are numerous testimonials online today from happy seniors throughout Canada who decided it was time to sort out a life annuity program with their local life insurance company. In turn, the customers said they never dreamed it would be "so easy to set up a life annuity." For example, the Parsons quickly learned that their proposed annuity payment would help guarantee an income for life, and they said "that's a wonderful thing" as it offers them true peace of mind.
Overall, there are many newly retired couples just like Daniel and Rose Parsons living throughout Canada today who are very concerned about how they will pay for their later retirement years with just their current pensions or savings.
In addition, the couple chose a built-in cash refund feature, so if they die before their payments equal their annuity purchase price, their children and other beneficiaries will be paid the difference.
The couple opted for life annuities "because we liked the annual payout rate for the ages when we will need these funds the most," said Daniel Parsons. In turn, Rose Parsons said she sided with her husband when they decided on life annuities "because it seemed pretty straightforward and clear when considering how to make our savings for retirement years better."