Annuity Table below is for a joint life annuity.
Joint Life Annuity Details:
The tables below show a premium amount of $100,000 registered funds with a purchase date May 1, 2012 & Start date June 1, 2012. Monthly income are listed below by age group.
Visit our 2012 Annuity Table for further information.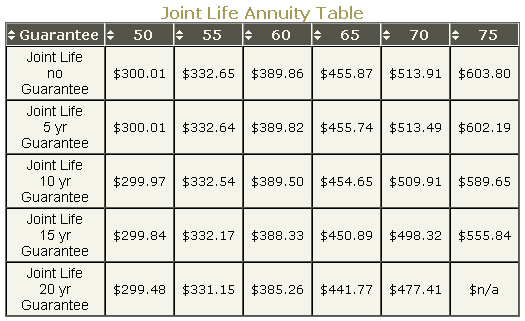 Canadian Joint Life Annuity Table as of April 17, 2012.

  Single Life Annuity Table: Male

  Single Life Annuity Table: Female
Our annuity rates are from Canada Life and may have changed since the table was last updated, to get up to date annuity rates please use our annuity calculator.